Prints Please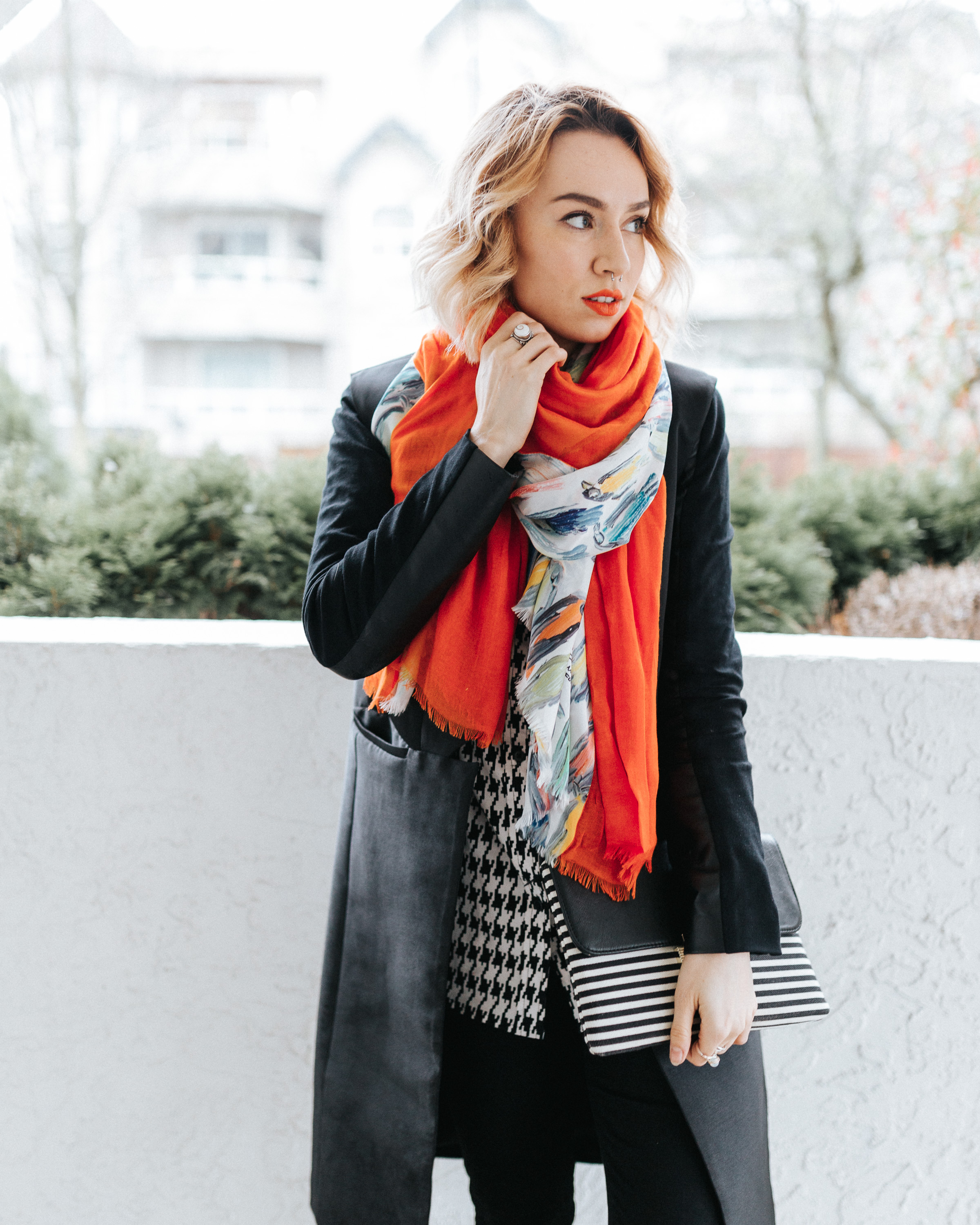 I'm finally back to feeling like my old self.
---
Juggling 101 things ain't easy, but after the announcement I made, I'm feeling a big weight off my back. Leaving the security of a stable job isn't easy, but you only have one real chance to have a go at your dreams and it's better now while my shoe collection outweighs my bills.
And while my life is getting coordinated, so is this look. Orange scarf, orange lips and a contrasting houndstooth/ stripe monochrome addition because I can. (Definitely a set of prints I never thought would look good together)
ps, I'm leaving the country in 27 days for a little project! So stay 'tuned.
xx
---
Echo Design scarf | Thrifted blouse | C/Meo Collective vest | Gap jeans | Gadea boots
Thomas Bullock photography