The Power Jumpsuit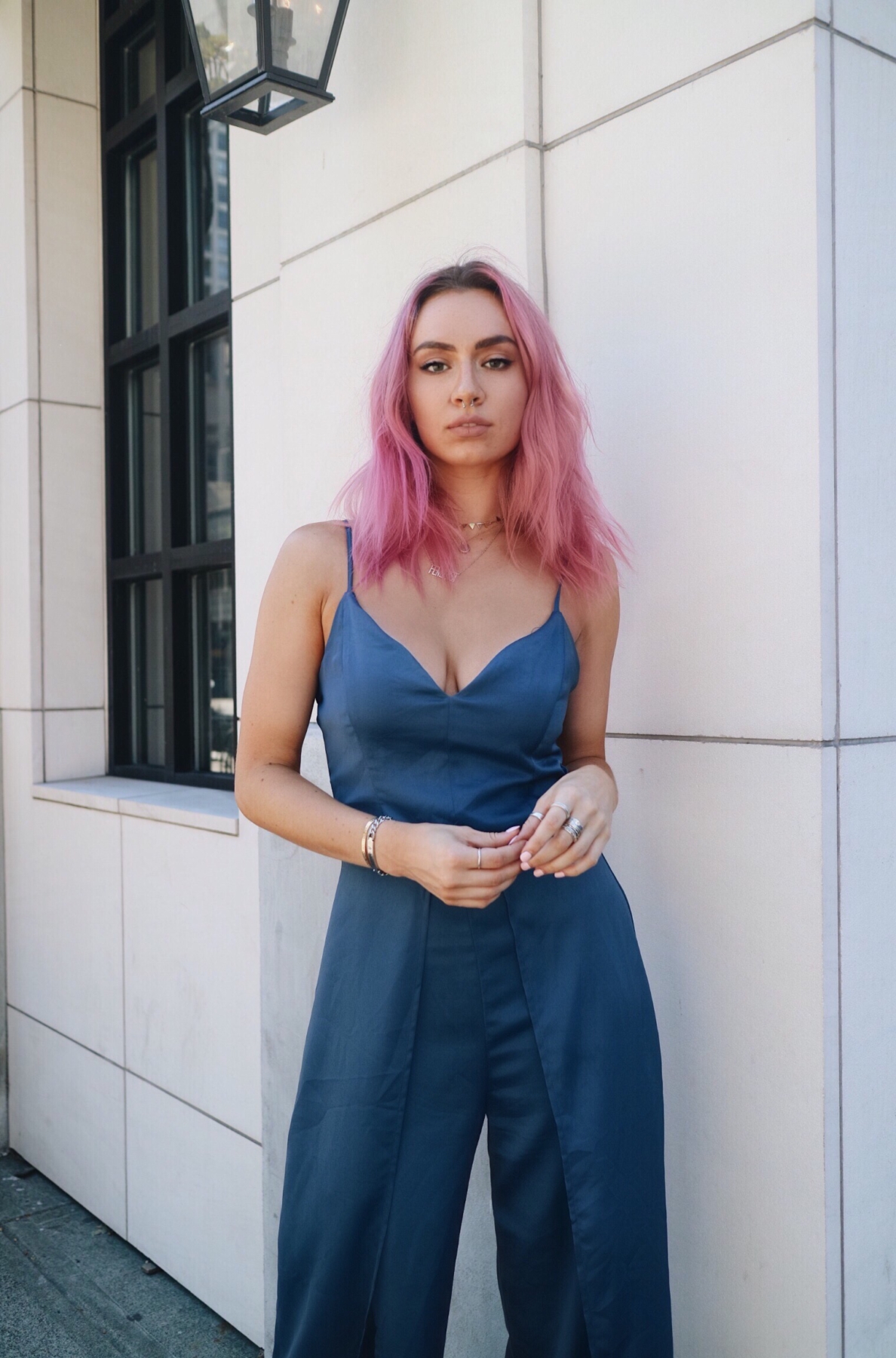 You know when you put aside an item of clothing for a special occasion because it's too good to wear just anywhere? This is that item and this is it's story!
---
Sooo a few months ago, Dynamite sent me this kickass jumpsuit that I was reeeeally feeling. The satin look, the v-neckline, the cinched waist and the slits in the legs - ugh, yes. All of the things that bring out my good posture and confidence; I'm really bummed that it's already sold out because everyone needs to own it.
It's a deadly combo of fashion-forward, but sexy elements and I had to do it justice. I set it aside on my styling rack and waited for the right moment to whip it out for an event and finally, the day came: the Raw Beauty Talks brunch in Chilliwack.
A few of us took a limo (what is life 😭) to the event, it was at this amazing farm with a biiiig concrete covered patio set up long-table style, surrounded by an orchard and a corn maze. It definitely felt like I was doing the jumpsuit justice; there was a soft breeze rustling against the leg slits and the navy blue colour was poppin' against the green background and it was one of those moments where everything was beautiful. Not to mention I was holding a mimosa so it tasted like magic, too.
Anyways, that's the story of how I waited months to wear this jumpsuit and when I finally did, it was magic. The End. ❤️
---