Finding Salvation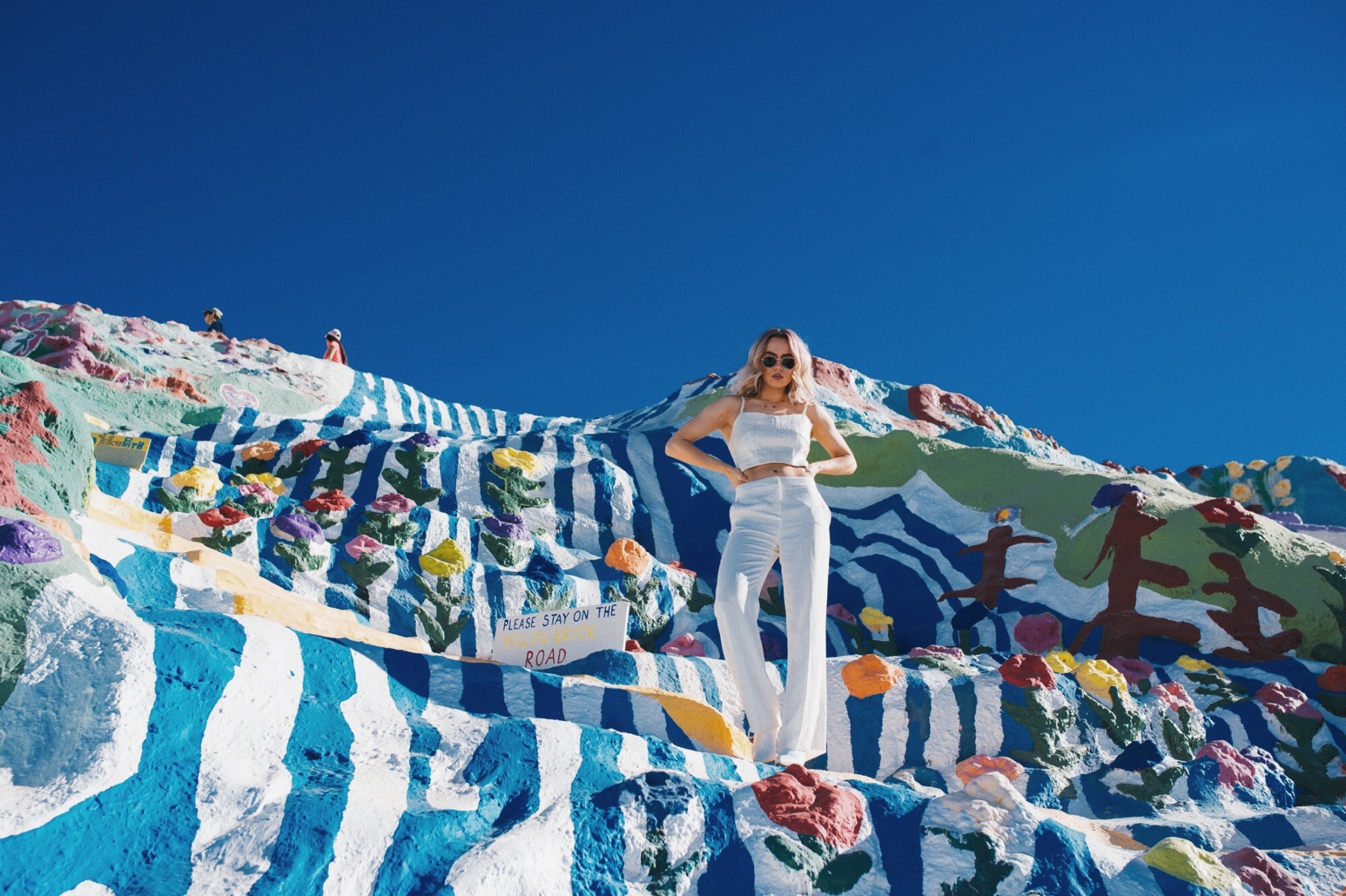 Another day, another road trip. 
---
Jk, I don't need saving, but Salvation Mountain is one of those 'for the gram' spots that we couldn't help but stop at on our way back from this dune location we had shot at earlier that day. Visiting Salvation Mountain is similar to visiting other locations in the middle of the desert (read my tips here) you've got the direct sunlight and the crowds of tourists to dodge, but we got there relatively early and it was cool to see the installation up close.
One thing I didn't realize until I got there is that the installation is top to bottom, which means you aren't really walking on the dirt at any point, you're walking on a really, really strong.. paper mache (?) or whatever it's made of, which is why they display a sign asking you to please not wear heels.. which I also didn't realize until I got there.
I went for a streamlined all-white outfit to contrast the complexity of the installation in a cropped tank (similar here and here) and matched it to my white trousers (similar here and here) and of course, white boots.
---
[show_shopthepost_widget id="2976268"]
Photos by Ron Khy